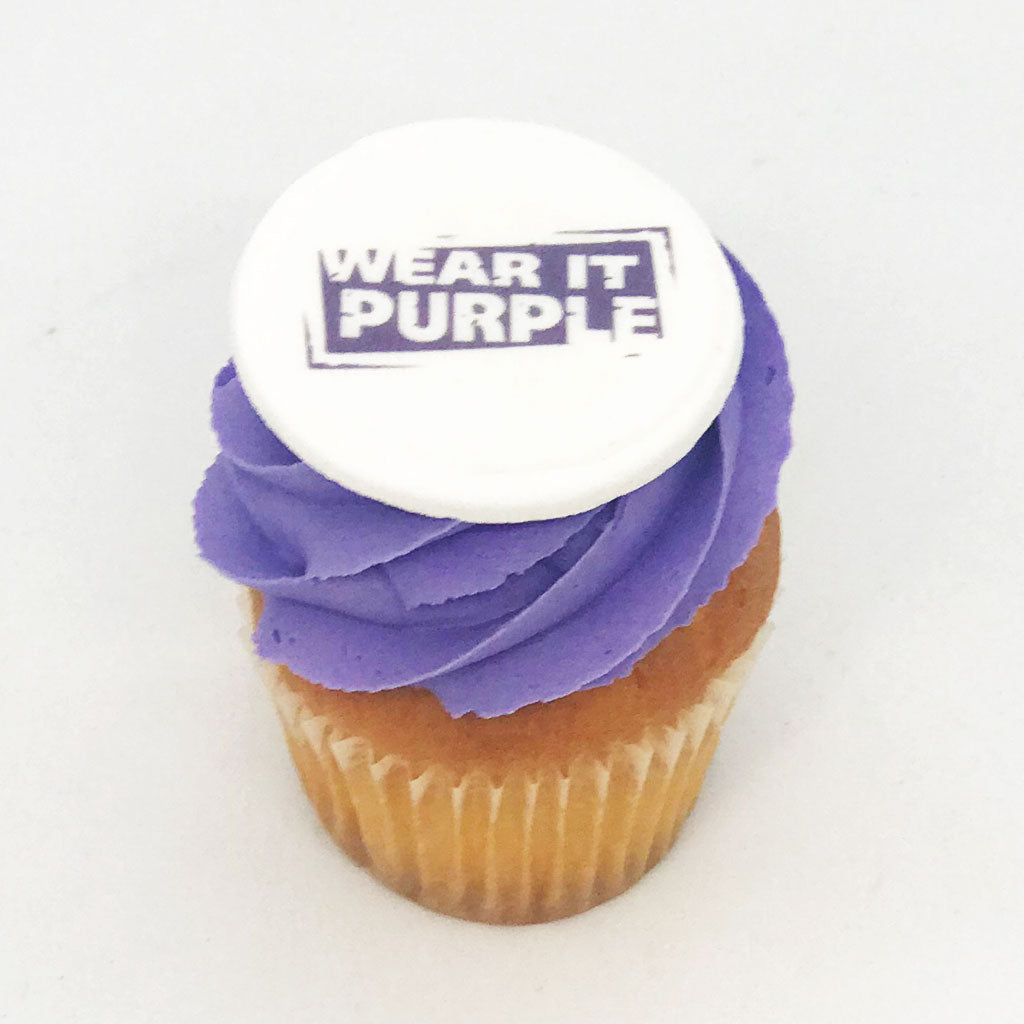 Wear it Purple
---
A vanilla cupcake with an edible Wear it Purple image on a white disc sitting on a delicious buttercream. 


Wear it Purple day is on the 28th August 2023. Delivery or pick up is available from Tuesday to Saturday.

Our cupcakes are a nut free vanilla butter cake, with a beautifully decorated butter cream, and baked daily in-store for ultimate freshness.